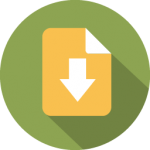 The 5 step Lymphatic Freedom System
Bring your health back to basics and live pain-free (love your lymph).
Our practitioners focus on systems rather than symptoms. Treating root-cause of illness rather than applying 'band-aid' solutions. We target inflammation, viral, fungal and bacterial load, immune system needs and lymphatics using the Functional Health Solutions/ Innate Immunity teachings and Body Aquarium protocols as well as Complex Manual Decongestive Therapy. Add to that our Integrative Pathology through NutriPath, we believe that the complete patient history is a must for true healing. Physical healing is supported by emotional health, our practitioners also utilize Results Based Coaching and a network of trusted complimentary health practitioners to support our clients on their health journey.
Start your journey to abundant energy and long-lasting health today with your COMPLIMENTARY Functional and Integrative Health Intake.
(W)holeism-
noun
-the treating of the whole person, taking into account mental and social factors, rather than just the symptoms of a disease.
-the theory that parts of a whole are in intimate interconnection, such that they cannot exist independently of the whole, or cannot be understood without reference to the whole, which is thus regarded as greater than the sum of its parts.
May 12, 2021
Welcome back to A Magical Life. We're joined today by Aline McCarthy. Aline is…